Atlanta, GA, has turned into a booming metropolis in its own right, and as a result, surrounding suburbs have become part of the city.
South Fulton is just one of those suburbs. Located about 20 miles southwest of Atlanta and incorporated in 2017, it includes the nearby communities of Ben Hills, Boat Rock/Dry Pond, a portion of Campbellton, Cedar Grove, Cliftondale, Cooks Crossing, Enon, Fife, Lester, Maude, Ono, Peters Woods, Red Oak, Sandtown, Stonewall, and Welcome All.
The total population of this 86-square-mile city in Fulton County currently sits at 108,000 residents, whose median household income is approximately $56,000. This young city's motto is "Moving Forward."
The housing
market
in South Fulton is close to neutral; neither a buyer's market nor a seller's market. A neutral market indicates there are enough homes for sale for buyers' demand for them. The median home price for South Fulton homes is about $280,000, and South Fulton real estate sells in about 85 days from when homes are listed on the market.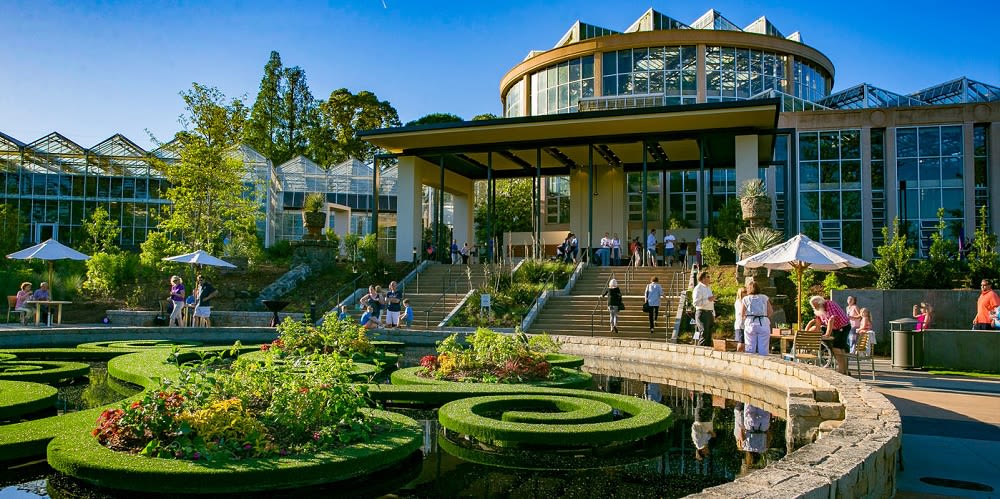 Photo courtesy of Atlanta Botanical Garden
Things to do
New residents to the Atlanta and South Fulton area will find no shortage of activities in and around the city. Nature lovers can find solace in the
Atlanta Botanical Garden
, which offers visitors up-close views of orchids, rare foliage, and everything botanical within its 30-acre footprint. Art and crafts enthusiasts and those looking for unique, handmade gifts can check out
Little Five Points
, a two-block-long collection of cafés, gift shops, record stores, and arts and crafts vendors. Through outdoor activities, commuters in need of respite can visit
Sweetwater Creek State Park
, a 2,549-acre green space with plenty of walking and hiking trails, fishing, boating, and picnicking.
For new residents of South Fulton with older children, there are notable, world-renowned universities and colleges to choose from within the Atlanta Metro Area, which is less than half an hour from South Fulton.
Emory University
, a private research university that dates to 1836, includes faculty and alumni members of the United States Congress, two Nobel Peace Prize Laureates, 21 Rhoades Scholars, and six Pulitzer Prize winners, to name a few.
Morehouse College
is a private, historically Black men's liberal arts college founded in 1867. Its campus occupies 61 acres and was founded in response to the freeing of African Americans after the Civil War. Its teaching tenets uphold religious instruction within a seminary university model steeped in the Baptist religion, and the college boasts an impressive alumni roster that includes 11 Fulbright Scholars, five Rhoades Scholars, and five Marshal Scholars.
Spelman College
is a private, historically Black women's liberal arts college founded in 1881 as the Atlanta Baptist Female Seminary. It's America's oldest private, historically Black liberal arts college for women. Its notable alumni include Pulitzer Prize-winner Alice Walker, politician Stacey Abrams, and activist/Children's Defense Fund founder Marian Wright Edelman.
Homeowners of South Fulton real estate may, at some point in their lives, choose to relocate within the city, upsize for growing families, or downsize when their kids ship off to college. Regardless of the reason, several "dos and don'ts" may come in handy when marketing South Fulton homes.
The Dos
Focus on a neutral, healthy housing market
In just a few short years, South Fulton has matured into a thriving suburb of Atlanta, and its housing market proves that in a balanced way. The supply and demand of available homes are relatively balanced — unlike other nationwide cities where buyers are struggling to find homes in aggressive sellers' markets, this balance benefits both sides.

Focus on South Fulton's proximity to Atlanta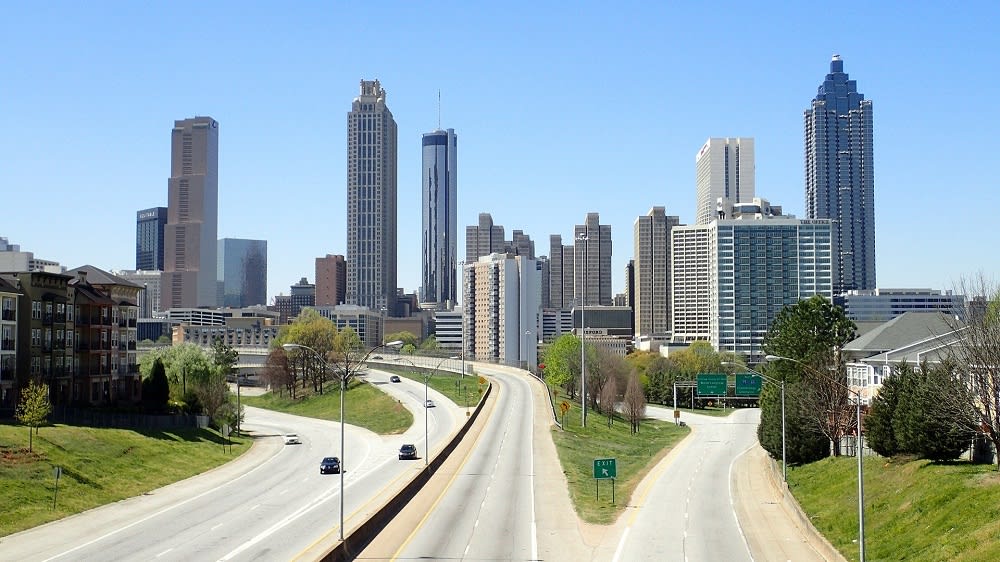 South Fulton is less than 20 miles from Atlanta, which is far enough to avoid the crush and crowds of the city proper while enjoying the space and quiet of suburban life. It's also close enough to the city for quick trips to enjoy an abundance of shopping opportunities, diverse restaurants, sightseeing opportunities, and live entertainment, concerts, and events.

Focus on the housing and population boom
For some new suburbs, residents can miss the convenience of goods and services that are readily available in larger, more established areas. The job growth and opportunities in South Fulton and its recent redevelopment initiative to expand its tax base by bringing in $20 million over the next 20 years show the area to be a healthy model for long-term success.
The Don'ts
Don't focus on traffic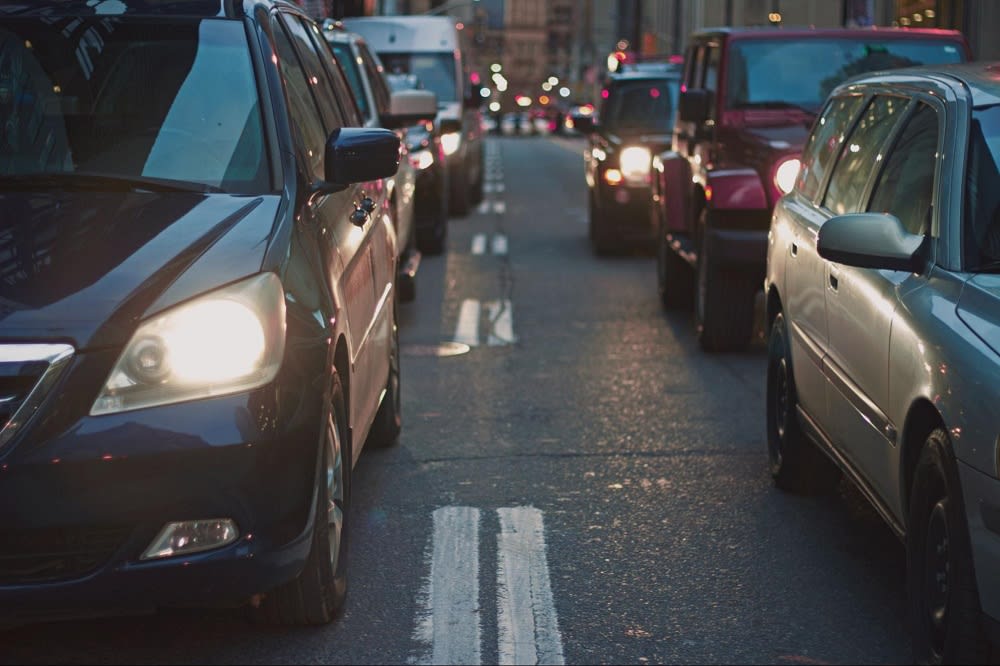 Atlanta and its surroundings, including South Fulton real estate, suffer from traffic congestion. This congestion often bleeds into nearby suburbs and causes additional backups and headaches. You can quickly work around these delays by planning your school, work, and vacation schedules to allow for extra driving time. While traffic is always a pain, it won't be if you adequately prepare for longer commutes during high-traffic times of the day.

Don't focus on the weather
Even though the city's
average temperature is 70 degrees
, it does rain in the spring and fall and occasionally snows in the winter. Summers are long, hot, and humid, and mosquitos and bugs are a menace. Nevertheless, you can turn this into a positive by ensuring potential buyers know that they'll never have to worry about their pipes bursting or their car windshields cracking because of frigid cold and snow.

Don't be negative about homeowner's insurance
Homeowners' insurance for South Fulton homes is high compared to other cities because of floods, hurricanes, storms, and water damage. But that's a positive thing! Even though insurance is high for this neighborhood, it will protect potential buyers in the long run. When marketing your listing and discussing your property with future buyers, put a positive spin on your homeowner's insurance. It's a good thing to have when covering your bases for possible natural disasters.
Trusted local agent
Joel Elliot
is ready to help you find the local community that best fits your lifestyle. He is experienced, knowledgeable, and the ideal resource on the road to finding your new home.