Whether you're looking to buy or sell a home, there is one factor that will unarguably make the most significant impact on your overall market experience, and that is the realtor you choose to work with. A real estate agent's purpose is to ensure that their clients walk away from the sale feeling like they've gotten the best possible outcome.

However, when you're unsure of your agent's tactics or feel less than confident in their negotiations, it can be challenging to feel good about the deal you've made. Working with a hyper-local and centrally focused agent who has your best interests as their principal priority will ensure that you can work the market to your advantage. Here are just a few of the many ways working with these locally-driven professionals will benefit you and your real estate experience.
Strong Networking Opportunities
A hyper-local real estate agent is someone who is wholly invested in working in a single area, using all of their talents and skills to provide their clients with a singular, one-of-a-kind service like no other. Because of this extreme dedication, you can rest assured that they will have developed strong relationships with fellow local agents, who, in turn, will provide you with access to advantages such as:
Knowledge of secret unlisted homes
Larger pools of data to collect market trends
Negotiating tactics you can use for your benefit
Having access to your agent's entire network will mean having superior knowledge than numerous other clients in the general public. In any business field, knowledge is power, and having that kind of edge over the Atlanta real estate market will help you hold the upper hand.
An Agent Who Understands Your Motivations
Great real estate agents make strong personal connections with their clients. When you work with a hyper-local Atlanta realtor, their understanding and deep knowledge of the area will guarantee that they will better understand your motivations for buying into or getting out of the community.

Having someone who genuinely understands your goals and the reasons behind them means they'll be able to argue for your side of the deal. According to Agent File, Inc.,
"[An agent's] goal should always be to show [their] clients that [they] care and that [they] have a personal stake in their homeownership journey."
Working with someone who can form that deeper connection will give you the confidence you need to feel comfortable, allowing them to take on such an essential role in your life.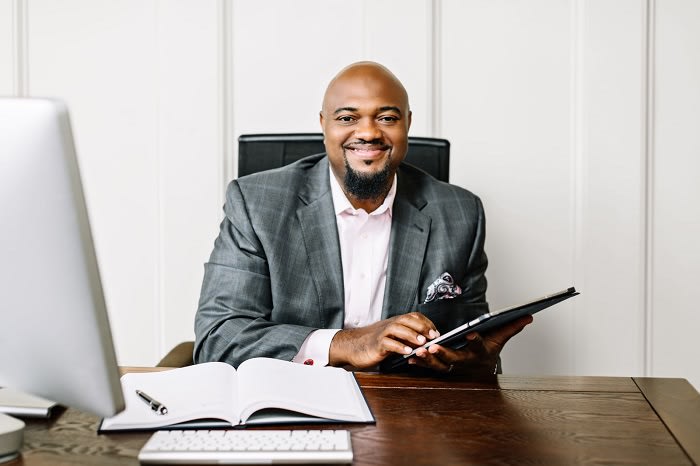 A Well-Rounded Approach
Realtors today can sometimes run into difficulties branching out when they've become too focused on one specific aspect of the sale and forget the numerous other factors that go into the business. When this happens, you'll likely spend more on things like marketing, data analysis, or even advertising. However, when you work with a hyper-local Atlanta realtor, you can rest assured that they'll have enough well-rounded experience to provide you with every service you could need to make your way through the real estate market successfully.

A real estate agent needs to be able to wear many different hats, including:
Social media producer
Photographer
Staging expert
Market analyst
Negotiator
Making sure your agent can offer you every service you need, and more will help put your mind at ease and assure you that you've found a team that can get you what you need.
Deeper Connection to the Community
Whether you're looking to buy or sell a home in a community, making sure that you work with someone who understands the inner workings of that community is essential. According to DeClute,
"Your local realtor is also your neighbor. They invest in the community to ensure it is a better place for everyone. Your local realtor is likely a large supporter of all things local, hospitals, sports teams, social events, even homeless shelters, and art installations. Your local realtor is a huge part of what makes your community great. As such, your local realtor has a huge incentive to make sure that they provide you with the very best service…"
A hyper-local agent's understanding of the area they specialize in is thorough and ever-evolving. They know the community like the back of their hand and are invested in ensuring you get everything you deserve out of your deal and more.
Advice for Excellent ROI
Even if you haven't previously thought about a home as an investment, that's exactly what it is. Considering how you can walk away with an excellent ROI is vital in playing the real estate market game. According to Mashvisor, ROI is determined by taking your annual returns and dividing that by the initial investment cost. However, whether or not the numbers reached are actually "good" is all very subjective and will depend on the personal opinions of the homeowners involved.

Regardless, constantly appreciating and depreciating markets have made reaching goal returns on investments rather challenging in recent years, even for the most experienced real estate investor. However, the right real estate agent can help guide you through these difficulties and get you as close to your goal as possible. Hyper-local agents have a comprehensive understanding of their area's market and will use every bit of their knowledge to your advantage.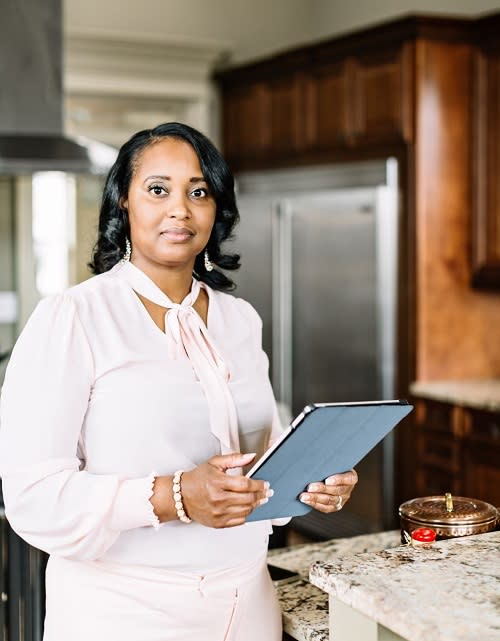 Fantastic Trendsetters
Every community has its own unique personality. Working with a local real estate agent ensures they'll be up to date on all the local trends and the direction the market is heading to better guide you through the process. These professionals live and work in the community, which gives them a much deeper understanding than even the most experienced realtor from out of town.

The more familiar a real estate agent is with the surrounding area, the more likely they'll be to pull from that area and turn your home into the perfect representation of what an ideal Atlanta home could be. Whether you're looking to sell your home quickly or find a home that's the perfect fit, you will definitely want to buy into whatever this beloved area has claimed as its own.
Stronger Incentives
Believe it or not, smaller local real estate agents will often offer significantly better overall options and incentives to help move sales in the right direction. At this local Atlanta Compass realtor, agents can provide their clients the Compass Concierge service, which helps ensure that a client's home is in the best possible viewing condition before it ever hits the market by upfronting the costs of all necessary alterations or repairs. Some of the services being offered include:
Floor repair
Landscaping
Staging
Interior and exterior painting
Pest control
Kitchen improvements
Bath improvements
HVAC
Making these changes can have an incredible impact on your overall experience. An enormous percentage of Compass Concierge clients receive offers at the listing price after only a short time on the market compared to those who choose to overlook this potential advantage.
Easily Accessible
Unfortunately, one of the most frustrating parts of working with a real estate agent can be communication. Busy real estate agents are notorious for taking longer-than-acceptable amounts of time to respond to their client's inquiries. This can undoubtedly be anxiety-inducing and stressful for both buyers and sellers who need their questions answered sooner rather than later.

However, when you work with a high-end local realtor, you'll be able to find them right down the road at any given point of time. This also means that they'll be able to swing by a property at essentially any time, which is excellent news in the current market, where speed and instant results are key. Put your mind at ease by working with an agent you feel comfortable communicating with whenever a question or concern pops up so that you can be sure you're getting yourself into a favorable situation from the get-go.

Deciding to make a move in the current housing market can be an extremely complicated choice. With so many insecurities and constantly changing trends, it's hard for anyone to know when it's a good time to jump in. Luckily, working with a hyper-local real estate professional can provide you access to all the community-centered knowledge you need to make a successful deal when buying Atlanta luxury homes for sale. Keep these benefits in mind and contact the real estate experts at The Elliott Group today so that we can start looking for your dream home.