There's a distinct draw to living in a city like Atlanta. Residents get the benefit of living near an exciting, historic city that's known as a hub for arts and culture, along with being immersed in a gorgeous landscape of natural parks and sandy beaches.


Beyond glittering beaches and delicious peaches, Atlanta and its surrounding areas have some of the most varied and luxurious real estate in the country. Buyers looking for something quieter in the idyllic outskirts of Atlanta will find beautiful single-family homes and new constructions amongst McDonough houses. Away from McDonough real estate, the city has a ton of gorgeous condominiums and high-rises to choose from, depending on what is right for your lifestyle.


Atlanta is unique in that it has a little bit of everything. Here are seven types of homes that you'll come across when property hunting in Atlanta.
1. Cape Cods
If you're looking for a single-family home, nothing beats the charm and beauty of a Cape Cod home. In sprawling markets like McDonough real estate, there's a large selection of single-story Cape Cod homes that blend both modern and classical influences to achieve the ultimate architectural masterpiece. In addition, the benefit of buying a home such as this in Atlanta is that they're often accompanied by a sizable plot of land, perfect for relaxing out on your patio or setting up games for some backyard fun. With a traditional, homey vibe, a Cape Cod house is the ideal style for a family who loves to spend time together both indoors and outdoors on warm summer nights.
2. Colonials
While Colonial architecture is often associated with New England and the Northeastern region, Georgia has a rich history of being one of the original colonies. Landmark historical sites rife with one-of-a-kind
architecture
are dotted all throughout the city. From the golden dome of the
Georgia State Capitol
building to the Southern Gothic influences in cemeteries and heritage sites, the past is alive and well in the structures of Atlanta. As such, it's no surprise of the grandeur of Colonial architecture is available all over Georgia, especially in the Atlanta area. For families wanting a spacious two-story home that still has a traditional charm about it, the modern Colonial homes available in Atlanta are a great option.
3. Ranch styles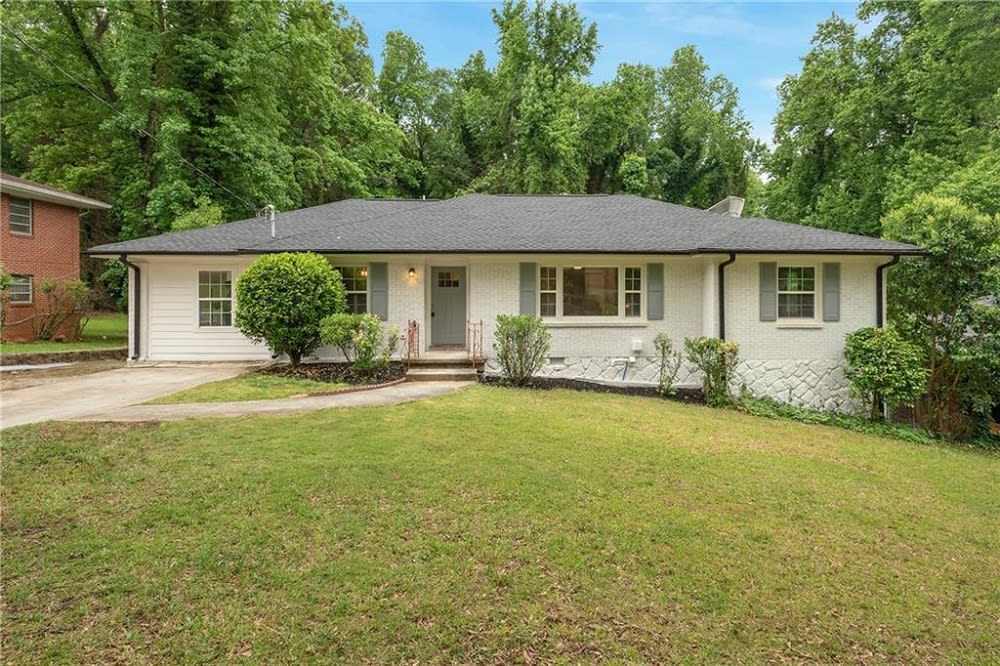 With all of the
beautiful land
in Georgia, it makes sense that a luxury home can be built outwards instead of upwards. Ranch-style homes are a great option for those searching for a house they can grow into or retire in. Many people looking to settle down for retirement want to plan ahead and ensure they won't have to deal with the hassle of stairs or care for multiple floors. However, just because they're convenient doesn't mean they're boring. Many of the ranch-style homes in Atlanta have an extremely modern, high-tech look to their architecture. These luxury homes reflect the fact that even though you might have your own secluded corner away from the hustle and bustle, you're still living in one of the most popular cities in the U.S. With this combination of new and old, Atlanta's ranch-style homes will give you the upscale feel of the city with the old-school comfort of a single-family home.
4. Townhouses and apartments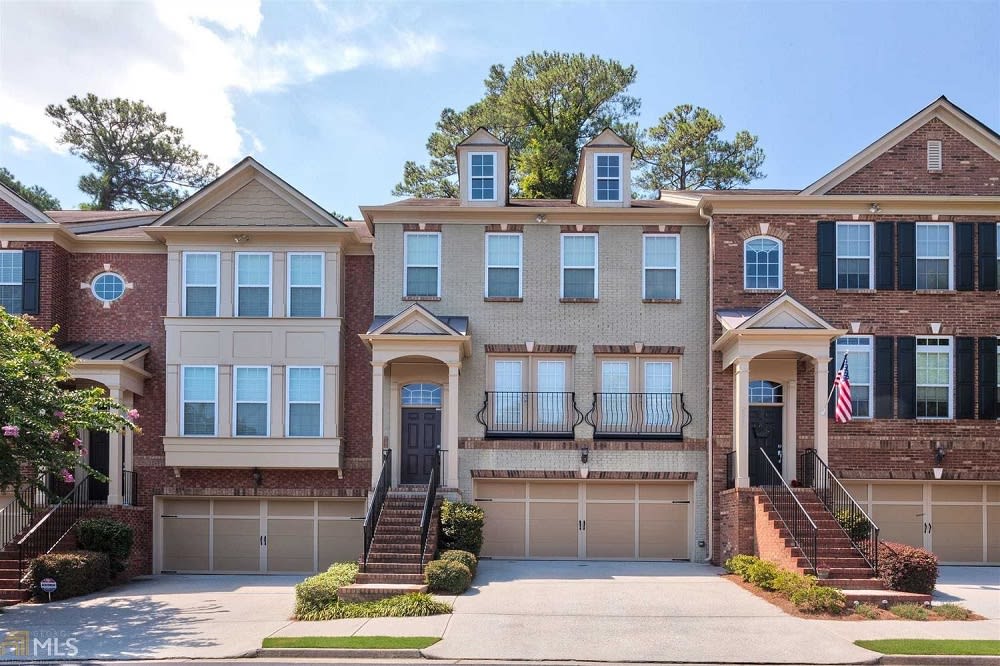 Many people move to the Atlanta area for work or to immerse themselves in the buzz of the city. While there's an abundance of single-family options, there's also an equal availability of townhouses and apartment complexes both in the city limits and further out into the quieter neighborhoods. And if you want to straddle the line between city living and county living, McDonough real estate has a variety of new construction townhomes that you're sure to love. In the city, condominiums range from contemporary glass high-rises to brick facade loft warehouses. With a ton of townhouses and apartments all over Atlanta, smaller families or young professionals can take their pick of the neighborhoods that best fit their
lifestyle
.
5. Modern cabin
It's no secret that Georgia is a beautiful state, and Atlanta, as its capital, has the distinct pleasure of being surrounded by some of its amazing state and national parks, landmarks, and outdoor recreation sites. For those looking to really immerse themselves in the woods, there are breathtaking modern cabins built all over the outer Atlanta area. If you're ready to buy a vacation home near the city or are an outdoorsy person that needs to be nearby for work, a modern cabin will give you the best of both worlds.
6. Bungalows
Both peppered in the city limits and spread out into the outer areas of Atlanta are trademark bungalows. These adorable homes are perfect for those who want to maintain their privacy and space but still feel like they're in the thick of the city. Many of Atlanta's bungalows have quirky design and eccentric curb appeal that makes them stand out from the rest of the home homes in this list. From cottage-inspired design to interesting, unexpected embellishments, these homes are great for homebuyers who want a home as unique as they are.
7. Land
The last type of home on the list is not a home at all. Atlanta has a vast array of spectacular architectural options to choose from, but sometimes there's nothing that can fit the vision of your dream home like something tailor-made to you. Whether you're on the hunt for cleared plots of land or virgin land, both are available for sale all around the greater Atlanta area. What's more, buying land in Atlanta poses a rare opportunity since most cities don't exist in a landscape that makes it easy to develop your property without spending your entire life savings. In Atlanta, there's still a good amount of non-commercialized plots for you to build the home of your dreams.


Atlanta, Georgia, has some of the most varied architectural real estate in the entire country. This is due to its fertile history as part of the original colonies, its lovely and diverse topography, and its status as a coveted location in one of the finest cities in America. The biggest benefit to buying property in Atlanta is the ability to find a single-family home in a convenient neighborhood that still maintains close proximity to the vibrant city. McDonough houses are a perfect example of this, as they're placed in a location that offers the best of both worlds.
Looking for homes for sale in Mcdonough, Locust Grove, Stockbridge, College Park, East Point, Riverdale, Jonesboro, Hampton, Newnan, Palmetto, and other areas?